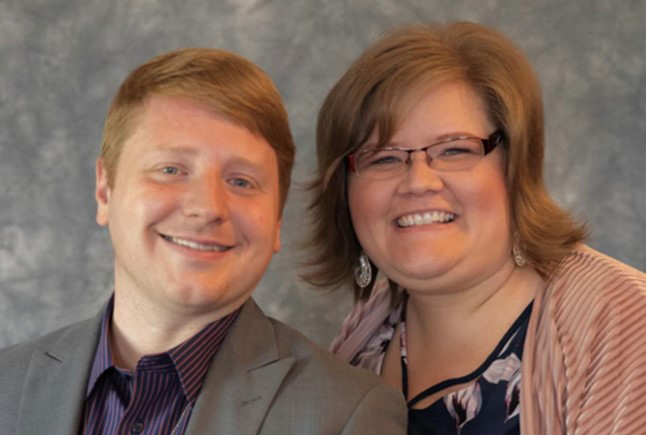 Rev. Brent Beggs
Lead Pastor

Rev. Brent and Heather Beggs grew up in the life of the Church and in ministry, both coming from loving and nurturing families. Brent's parents and Grandparents served as Church of God Pastors, and his great-grandparents were missionaries to Brazil. He has always had a passion for people and serving the Lord. Recently graduated from Anderson University's School of Theology and Christian Ministry with his Undergraduate Degree in Christian Ministries, completing his Master of Divinity in May 2023.
Brent met the love of his life, Heather in 2013 at the nursing home where he was ministering through music and Heather was working as an activity aide. They got married on June 7, 2013. Brent likes to play piano, travel, and spend time with family and friends.
Heather also grew up in the Church, her grandparents and parents serving as pastors. Heather loves people and serving however she can. Working for many years in nursing homes; she now works as a personal banker. She grew up in Ohio, loves to bake, can food, sing, travel and spend time with family and friends.